Moika Kempinski 22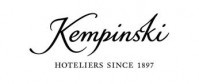 Moika Kempinski 22 is partner of Russian Dragon Open and offers rooms at special rates.
To book, please fill in the attached form and send it back to the email stated in it.
Moika Kempinski also provides visa support, which you can request in the above mentioned form.
Download Reservation Form: Booking_Kempinski_Russian_Dragon_Open_2012.doc